Welcome to Arizona State University's Melikian Center: Russian, Eurasian, and East European Studies.
As our mission statement indicates, the Center advances innovative use-inspired research and teaching on the languages, societies, and geopolitics of greater Eurasia. The Center's core mission is to enhance contextual expertise and cultural awareness in the communities it serves, through partnerships across disciplinary, ideological, and geographical borders.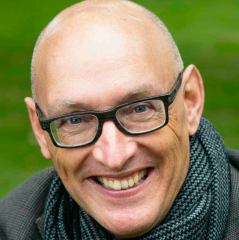 To pursue this mission, the Center draws on the commitment of its core professional staff, the expertise of over eighty faculty and graduate student affiliates, and the resources of a world-class research University. In alignment with ASU's eight design aspirations, the Melikian Center focuses in particular on enabling student success, engaging globally, and supporting problem-based cross-disciplinary collaborations. A flagship initiative is the Critical Languages Institute, which since 1991 has provided intensive summer instruction in less commonly taught East European and Eurasian languages for a diverse community of learners from across North America and beyond. CLI focuses on building proficiency and intercultural competence; all programs are taught by experienced native-speaker instructors, and all students beyond the introductory level get first-hand in-country experience.
Established as a consortium in 1984, the Melikian Center adopted its current name in late 2006, in recognition of the generous support of Gregory and Emma Melikian. Today, the Center draws on the support of its Advisory Board as well as a range of national grants to support faculty and student research, and to equip tomorrow's global professionals with the foreign language and area studies expertise to advance cross-cultural understanding and international collaboration. Alumni of the Critical Languages Institute, as well as from ASU's range of region-focused degree and certificate programs, have gone on to win Fulbright, Gilman, and Boren awards, and to pursue careers in federal service, higher education, business, and the NGO sector.
The Center also collaborates with partners at ASU and beyond to host digital and in-person public lectures, workshops, briefings, and film series on a range of pressing global issues. The Center also contributes to ASU's, Tempe's, and Arizona's partnerships in the region, including CEU's Global Teaching Fellowship, the fifty-year-long sister city relationship between Tempe and Skopje, North Macedonia; and the State Partnership program between Kazakhstan and Arizona's National Guard.
Since the formal dissolution of the Soviet Union in December 1991, U.S. perceptions of Russia, Eurasia, and East Europe have evolved slowly, while this region's economic, cultural and geopolitical significance has dramatically shifted. Through their professional commitment, the Melikian Center's world-class faculty affiliates, and dedicated CLI instructional team, continue to offer insight and to combat prejudice and disinformation in and on this critical region of the world. Whether you are curious, puzzled, or passionate, we hope you'll join us.