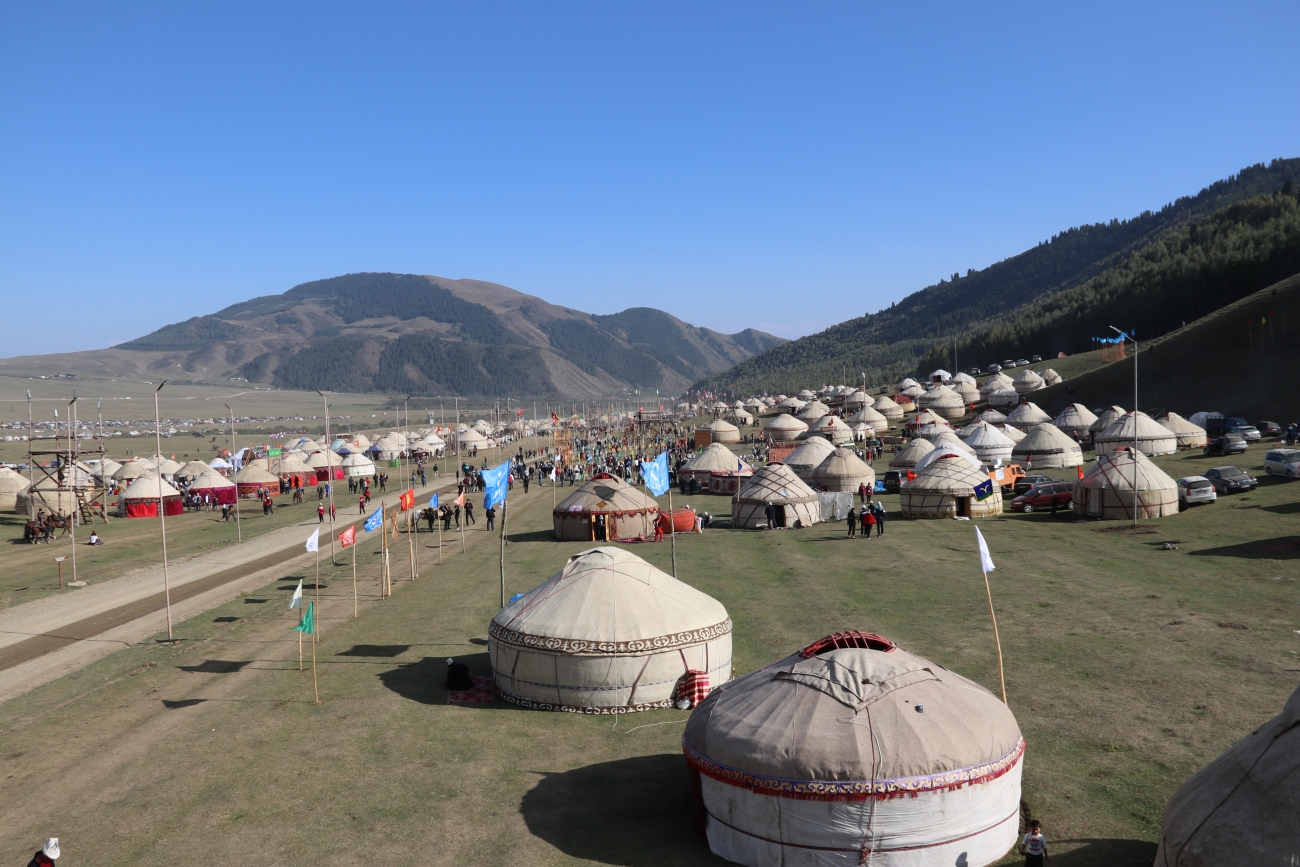 The Critical Languages Institute
Welcome to CLI
The Critical Languages Institute (CLI) at Arizona State University's Melikian Center is a national training institute for less commonly taught languages, offering summer intensive courses and study-abroad programs around the world. Although the ongoing Russia-Ukraine war has impacted this year's study abroad offerings, it has also demonstrated that learning these languages—Ukrainian and Russian, but other languages as well—is more vital than ever.
The Melikian Center provides study-abroad advising, grant & career mentoring, and visits by federal agency recruiters during Tempe-based CLI programs. CLI graduates have an exceptionally high success rate for competitive study-abroad awards like the Boren and Fulbright. Wherever they start their journey, CLI students travel on as multicultural, global citizens!
Thanks to ASU institutional support, CLI does not charge tuition (in-state or out-of-state) for its credit-bearing courses. Instead, we charge a flat administrative fee of $1,750 for all of our languages. Please note that additional fees apply for our study-abroad programs.
About Critical Languages Institute Programs
What students say about us:
Macedonian
"The language studies and the connections I made during my time at the CLI were essential to my application and receipt of a Fulbright Grant to complete field research for my dissertation. My time at CLI was a crucial factor in many opportunities including media interviews in Macedonia and the United States, as well as invitations to speak at conferences." -Daniel P.
Armenian
"The most important thing I learned at CLI is being comfortable with uncertainty. Learning new languages and being a part of new experiences can be hard at first, but it's definitely worth it in the end." -Joselyn R.
Albanian
"You will never be made worse-off by studying a language, and becoming fluent doesn't have to be your end-goal. Just have fun each day recognizing that you're learning—that today, you know something about a new language and culture that you didn't know yesterday. Not many people can say they know a language taught at CLI, so try it out and take pride in the fact that you really can learn that language if you're willing to put in the work." -Joe C.
Russian
"Studying Russian provided me with a wealth of unexpected opportunities. I received concurrent degrees in biological sciences and Russian language, and my first position after graduation was working in a laboratory at Mayo Clinic. Studying Russian helped earn me a career with one of the best medical companies in the world."
Hebrew
"The most important thing I learned at CLI was probably the value of intensive, immersive language learning.It really makes a difference in how quickly you become comfortable in the language." -Logan M.
Polish
"No matter what, you will always come out knowing at least one more thing than you did before. It is really nice to be able to feel familiar with a language when spoken and to recognize it on the street even if you don't become fluent. You have nothing to lose in exposing yourself to new things." -Alysse P.