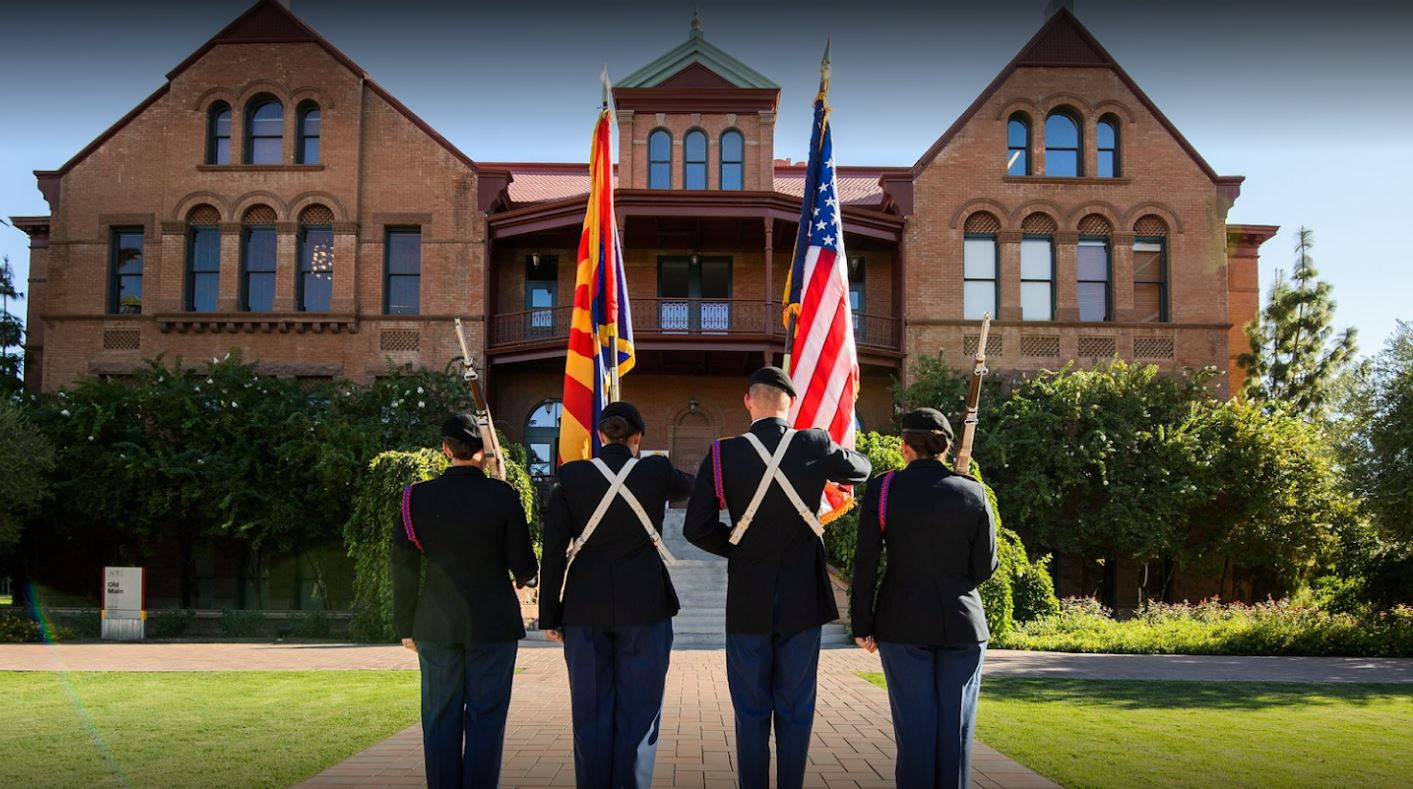 Hear about the Project GO experience from our Alumni
Project Global Officer (Project GO) is a Department of Defense initiative that promotes critical language education, study abroad, and intercultural dialogue opportunities through language study
for
ROTC students. 


Project GO (The "Global Officer" Project) is a nationwide program training ROTC students in selected languages. Project GO is run by a 25-university network. Project GO at ASU is run by the Arizona State University Critical Languages Institute, in cooperation with the ASU Army, Air Force, and Naval ROTC units. Project GO participants study alongside non-ROTC students. Project GO ASU provides full scholarships for summer study in Arizona and abroad. 
ASU Project GO has a limited number of openings. Participants are selected on a competitive basis. Selection criteria include academic achievement, potential to the commission, commitment to mastering the language of study, and leadership potential.
Russian
Russian Program
ASU's Project GO Russian Program offers a combination of the domestic and overseas tracks.
The first-year Russian program is hosted at ASU's Critical Language Institute with an optional 4-week extension in Bishkek, Kyrgyzstan. The second to fourth-year 8-week programs are hosted in Bishkek, Kyrgyzstan.
 
---
Indonesian
Indonesian Program
ASU's Project GO Indonesian Program is hosted overseas in cooperation with Ngurah Rai University in Denpasar, Indonesia.
Beginner, intermediate and advanced 8-week programs run from June 17 - August 9, 2024.
 
---
Eligibility
Who is Eligible?
Project GO programs are open to contracted and non-contracted ROTC students with the intent and ability to commission.
Any ROTC student from any school may apply. Participants do not need to be ASU students.
Project GO students must be US citizens.
Students commissioning through OTC/OCS or the Service Academies are not eligible for Project GO.
Students commissioning or graduating prior to the start of a Project GO Study abroad program must delay both graduations and commission until after they return to the US. See your ROTC unit for advice.
ROTC students on active duty or recently commissioned (not yet on active duty) may participate in domestic programs only
For updates on eligibility criteria, please check

ROTC Website
News
ASU study abroad programs adapt to bring experiences to students virtually
Project GO helps ROTC students expand their worldview through language learning