In 1956, US President Eisenhower famously launched a "People to people" initiative to supplement state-level diplomatic, cultural and economic outreach abroad. Originally framed as a contribution to international peace, and directed at the Soviet Union, an explicit goal was to "widen every possible chink in the Iron Curtain."
Among the direct products of Eisenhower's call was the sister cities movement, in which Tempe, Arizona has participated since 1971, when it established a relationship with Skopje, Yugoslavia. TSC has subsequently added 10 more sister cities, and almost 2,000 high schoolers have participated in summer exchange programs.
In 2018, the Melikian Center launched a collaboration among ASU librarians and archivists, Tempe History Museum, and Tempe Sister Cities to document the impact and reach of efforts in citizen diplomacy in greater Phoenix, and to explore how changes in US society as well as communications technologies will shape the future of programs like Tempe's. The research team's work focuses on a major museum exhibit from April to October 2022.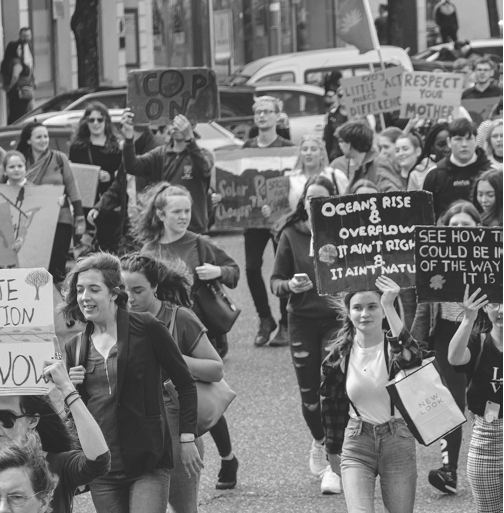 Nikki Hinshaw
Nikki graduated from ASU's Barrett Honors College in the Spring of 2020 with a BA in Communication and a BS in Political Science; she also completed a certificate in International Studies. Durring her time at ASU, she worked with Melikian Center Director, Keith Brown, on her Barrett Thesis, collaborating on the Citizen-Diplomacy: An Arizonans' Guide project.
Tempe Sister Cities: 50 Years of Citizen Diplomacy
April 26 - October 15, 2022
The exhibit celebrates 50 years of Tempe Sister Cities "Bringing the World Together - one friendship at a time." Tempe became the first American city to partner with a city behind the Iron Curtain when it initiated its inaugural student exchange with Skopje, Yugoslavia (present North Macedonia) in 1972. Since then, 10 cities from five continents joined the Tempe Sister Cities program in cross-cultural efforts to build friendships between people and communities.
The exhibition is a partnership between the Tempe History Museum, Tempe Sister Cities, the ASU Melikian Center, and ASU Library volunteers.